Navigating Your Future: Discover the Career Path That's Right for You
Deciding on a career pathway can feel overwhelming, whether you're a middle school student contemplating your future or an adult considering a career change. But don't worry, the journey to discover your ideal career isn't as complex as it seems. Career exploration is all about uncovering a range of occupations and matching them with your unique strengths, interests, and values.
Step One: The Power of Self-Assessment
The first step on your career journey is self-assessment. For students, this can be an eye-opener into the real-world possibilities. For adults, it can serve as a reflective exercise to reevaluate career goals. With the help of our specially designed Interest Profiler, you can identify career options that align with your interests. 
What's the Right Fit?
A generated list of careers is a helpful starting point, but it's not a one-size-fits-all solution. There are many other things to consider when choosing a career path. Each job has different aspects such as how much education you will need, the hours you will work, if the job is mostly indoors or outdoors, whether you will do a lot of sitting or standing, and the different types of tasks you will be doing from day to day. 
Students should engage with their teachers, mentors, and guidance counselors to further explore these options. Adults considering a career change can consult with industry professionals and research aspects such as the working environment, hours, and physical requirements. The aim is to understand the details of each profession—whether it's the work culture, job responsibilities, or educational requirements.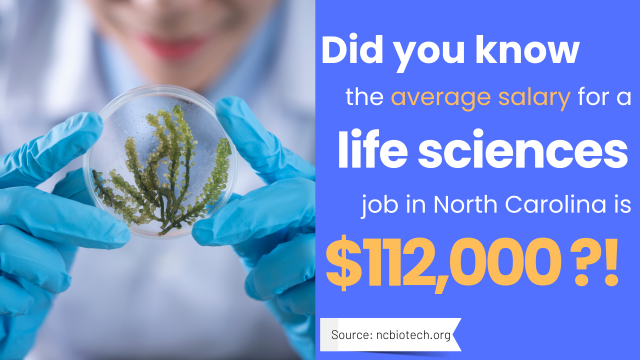 Spotlight on North Carolina Opportunities
For those of you in North Carolina, we encourage you to watch the videos below showcasing a sample of life science career pathways right here in our state.  

If you are actively searching for life science job positions, please visit our Career Fair page. 

Have you already graduated, or are you getting ready to graduate high school? The North Carolina Community College System (NCCCS) offers many life science degree programs across the state. Some colleges also offer a BioWork certificate program—a streamlined approach to becoming a Process Technician in biotechnology, pharmaceutical, or chemical manufacturing. 
So, whether you're a middle school student excited about your future or an adult ready for a new career chapter, remember, choosing a career is not just about making a decision; it's about making an informed decision that can shape your future in meaningful ways.
Empower yourself with knowledge and set forth on the path that's just right for you.
Checkout these additional resources in North Carolina: 
What are life science careers like?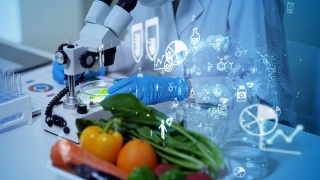 Video
Interested in more nutritious and delicious produce? Well, at Pairwise, that is their mission!…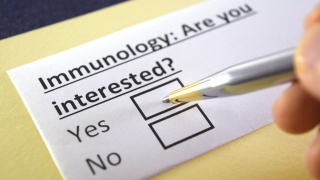 Video
An industry leader in the development and validation of medical testing, LabCorp's laboratories…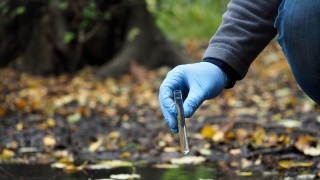 Video
Are you interested in STEM but don't like the idea of working in a lab all day? Then, perhaps a…
Contact Us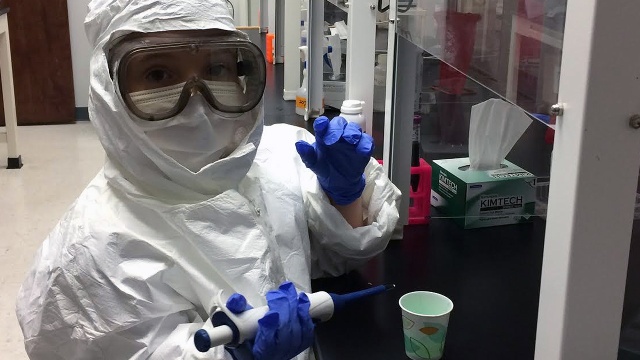 Our outreach programs include classroom visits, faculty training workshops, and career fairs that help connect bioscience industry skills with K12 and community college STEM education.
Contact us at engage@ncbionetwork.org for more information.
Courtney Behrle, Senior Director of STEM Outreach
252-493-7299