Image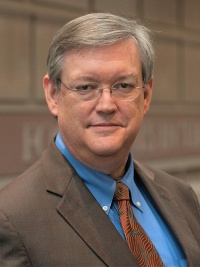 The Samuel M. Taylor Scholarship was established in memory of Sam Taylor, a founder and president of NCLifeSci, the trade association for life science companies in North Carolina. Sam was passionate about North Carolina's life sciences industry and served at NCLifeSci's helm for more than 25 years. He was instrumental in the establishment of the NCBioImpact training program to support the growth of biopharma manufacturing in our state and ensure training opportunities for North Carolinians seeking a career in the industry. BioNetwork, the life science training initiative of the North Carolina Community College System, is a key member of the NCBioImpact collaborative.
To honor Sam Taylor's memory, companies, other entities and individuals contributed to a fund established with the NC Community Colleges Foundation, Inc. to provide scholarships for students taking life sciences courses in an associate degree program.
Image

Scholarships will be distributed annually. Students participating in a full-time curriculum degree program of 12 hours or more per semester will receive $3,000 per year ($1,500 per semester) to cover tuition, fees, and books.
To qualify, the applicants must meet the following criteria:
Be residents of North Carolina and eligible for in-state tuition
Be enrolled in life science courses in one of the following programs:
Maintain a cumulative grade point average at or above the level required for graduation
Continue enrollment for the duration of the scholarship at the college where they were enrolled at the time of the scholarship award
Complete the Free Application for Federal Student Aid (FAFSA) online at www.studentaid.gov. Preference may be given to students with limited financial aid from other programs.
Complete the NC Community Colleges General Scholarship Application form. Contact your local community college for more information.
Submit an essay stating why they are interested in the life science field of study, their goals once they have completed the course of study, and how the scholarship will help them financially.
For more information, please contact
Vernon Shoaf
Senior Director of BioNetwork
vshoaf@ncbionetwork.org
Scholarship Awards 2022-2023
News & Announcements
Scholarship Awards 2021-2022
News & Announcements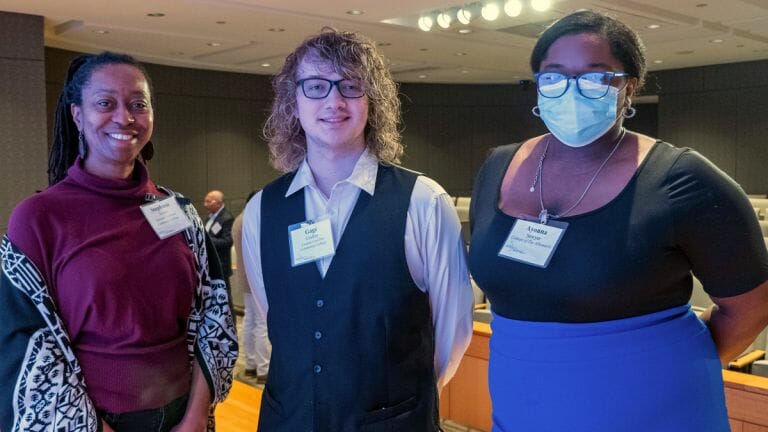 Sam Taylor Scholarship Recipients: Stephanie Alston, Gage Lindley and Ayonna Sawyer at the 2022 NCBIO Annual Meeting
Scholarship Timeline for 2023-2024
From College to System Office
| | |
| --- | --- |
| Due | |
| Review Date | |
| Awards Date | |
News & Announcements
Information will be posted here as it becomes available.
Application & Files