Capturing the Wild Color of Fall
This course must be taught at a BioNetwork location.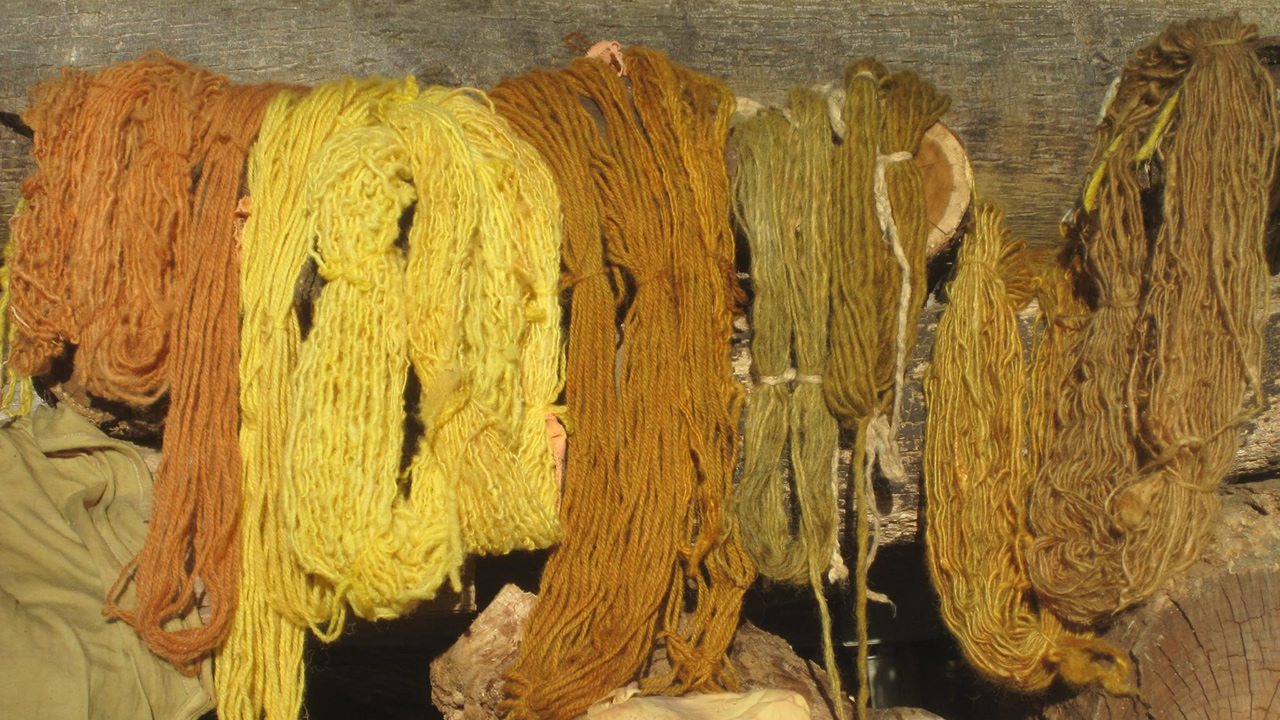 Total Contact Hours:
3.00
Description
Bring home the magnificent gold of Golden Rod! Join experienced dyer, Kelly Gaskill, in an exploration of the wide range of color that can be extracted from our local plants. This class will have an emphasis on local dye-plant identification and will walk through the botanical dyeing process from harvest to final product. Participants will create several dye baths, learn techniques for color extraction, and how mordants help set and change the final color. This hands-on class will result in 4-5 take-home samples of colors on wool, silk, or cotton as well as a few botanical prints on cotton or silk.
Topics Include
Local dye-plant identification
Botanical dyeing process from harvest to final product
Creation of dye baths
Techniques for color extraction
How mordants help set and change the final colorh
Botanical prints
Learning Objectives
Participans will learn several examples of local plants that make interesting dyes
Learn how to create a dye-bath and affect color change through the mordanting process
Gain hands-on experience dyeing different fabrics and learn how this affects final color
Audience
Entrepreneurs, botanists, chemists, artists, herbalists, gardeners